.Built-in 32.4V-5Ah lithium-ion battery pack for continuous mowing from 40 minutes to 90 minutes
. When the built-in battery is depleted, it can be transferred to an external back battery (Need to purchase).
.The lawn mower weighs only 3.5 kg and is small, light and powerful.
.It can be quickly disassembled into a two-section design for convenient transportation and storage. Head can be quickly replaced mower, chain saw head, and giant disc.
. From the outer casing of the brushless motor, the mower tool is directly driven, there is no drive shaft, and there is no reduction gear.
. Direct-drive construction won the 2014 Taiwan National Invention Award、2016 won the Pittsburgh International Invention Award and Poland Special Award.
. Agricultural machinery certification 400 m2 mowing area, 35 minutes operation completed.
. Taiwan's R&D, manufacturing and quality are guaranteed.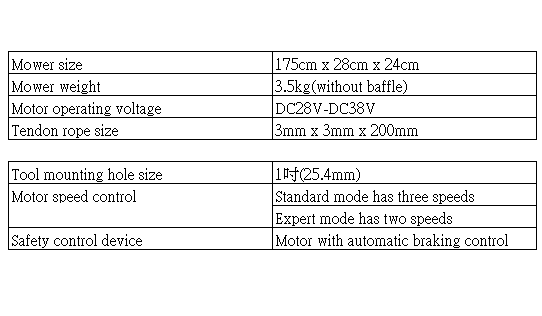 Mower through three and a half of research and development, the development of the outer rotor brushless motor, directly mounted mowing blade, we reached a small, lightweight, high power, and high endurance.
This global innovative design won the 2014 Taiwan National Invention Creation Award, and the 2016 Pittsburgh International Invention Award and Polish Special Award.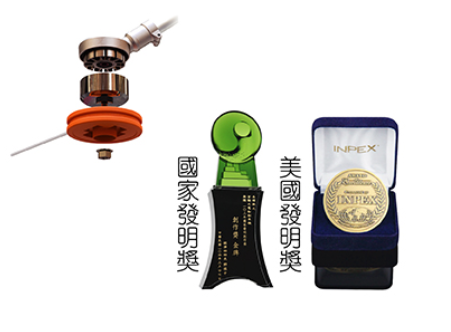 Most people in operation stepless mower, will open to the maximum power, and thus not only reducing the risk of endurance increases.
The BLDC mower uses a switch to control the speed. After releasing the start switch, the motor automatically brakes.
Press the emergency stop button in an emergency and the motor will start the brake immediately.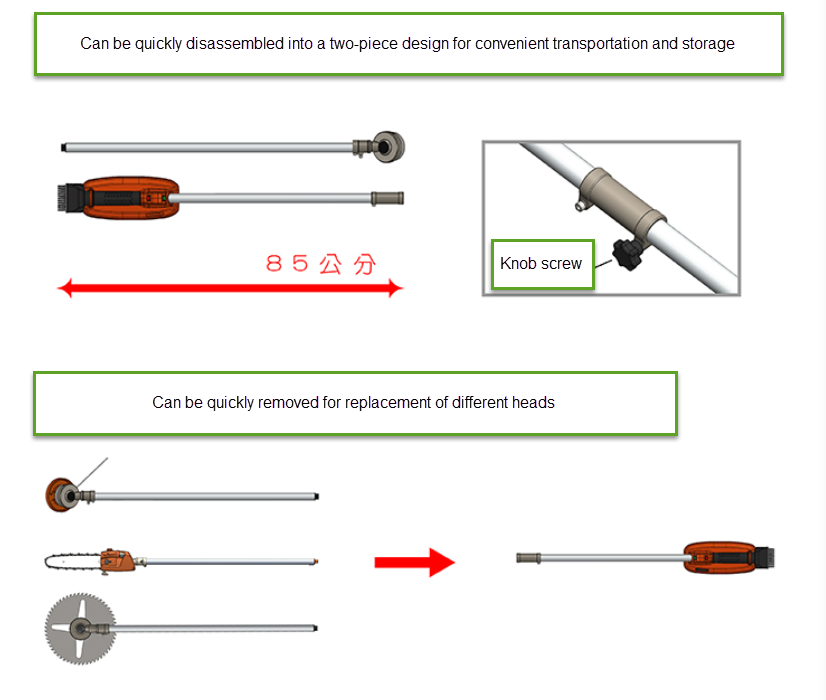 External battery steps
When the built-in battery runs out, you can choose to connect the external battery; The outer pull out the cell selection switches, in the reverse insertion can then connect an external battery.