The Black Oxide M3(female-female) is the thread spacer bolt set. It is the custom metal components that consist of spacers for bolts, screw spacers, and washer screws.
Our current product lines include various steel, iron and copper products such as machined electronic screws, electronic parts, internal and external plugs, electronic switch parts, hex head cap screws, washer screws, the "harpoons" for connectors (also known as split rivets, or the "copper claws"), rivets, PIN or customized parts.
Other than that, our product line also carries various kinds of nuts, washers, spacer bolts (come in copper or iron bolts), rivets, split screws, automatic lathe operation and second operation services. Our product is widely acclaimed by various industries such as the electronic industry, the appliance industry, the furniture industry, the toy industry, the hard ware industry, the mechanic industry, the plastic industry and the automobile industry.
Run Gu Enterprise CO., LTD has been founded over decades of manufacturing services and expertise. We will continue to provide you with innovative and accountable products and to provide domestic and international customers with the most competitive and reasonable price.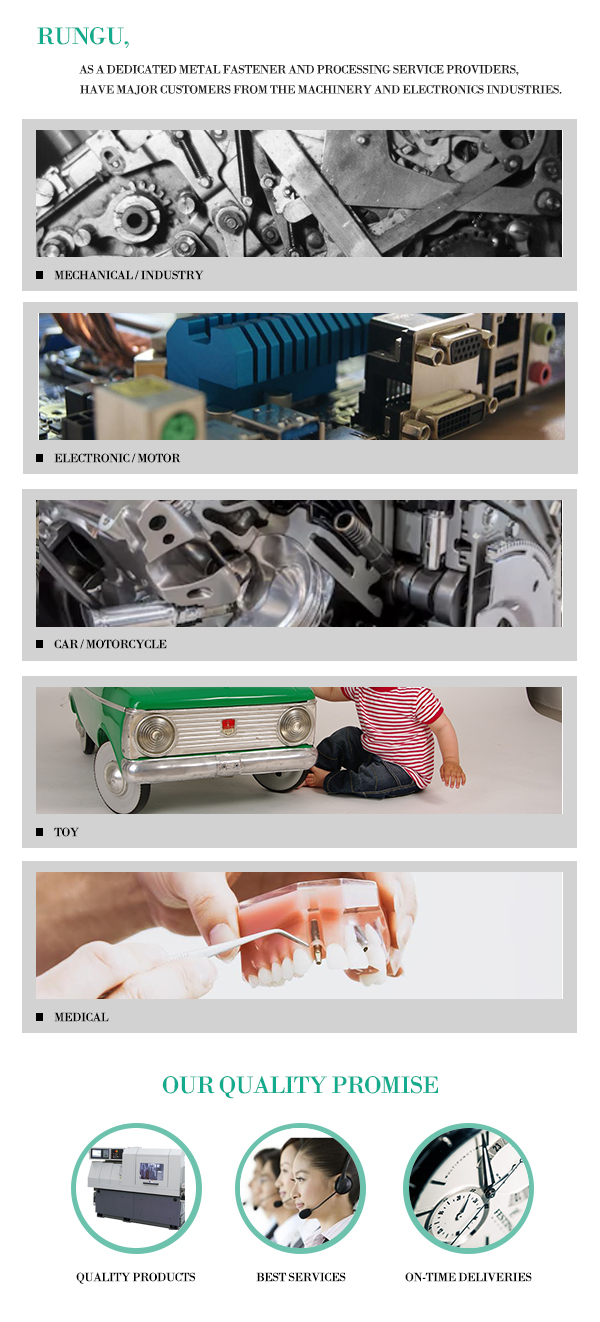 We cordially invite you to visit the International Engineering Fair at Brno Exhibition Centre on 7 Oct- 11. 2019.