Stainless Steel are 100% recycable and it has been used heavily on individual household products and industrial construction, where Food Grade 304 (18/8), 430 and 316 material are widely used. Call us today for more information and discussion.
We provide Slitting and Cut-Size Sheets services in house, where Efficiency, Accuracy and Delivery could be made. Services we provide are not just Stainless Steel Coil and Sheets, but also value added knowlegde and commitment to our customers.
Stainless Steel are everywhere and close to our daily life.
Architectural/Outside Usage - tubes/pipes, Elevator, handrails, benches, shelves, industrial water tank, HVAC, hose clamps, metal roofing
Commercial - drinking water fountain, coffee machine, ice-cream machine, Food display showcase, island kitchen, freezer, hand dryer, soap dispenser.
Household Usage – gas cooker, hoods, kettle, kitchenware, cutlery, sinks, pots, saucepan.
Beauty/Surgical - nail sets, scissors, holloware, hospital equipments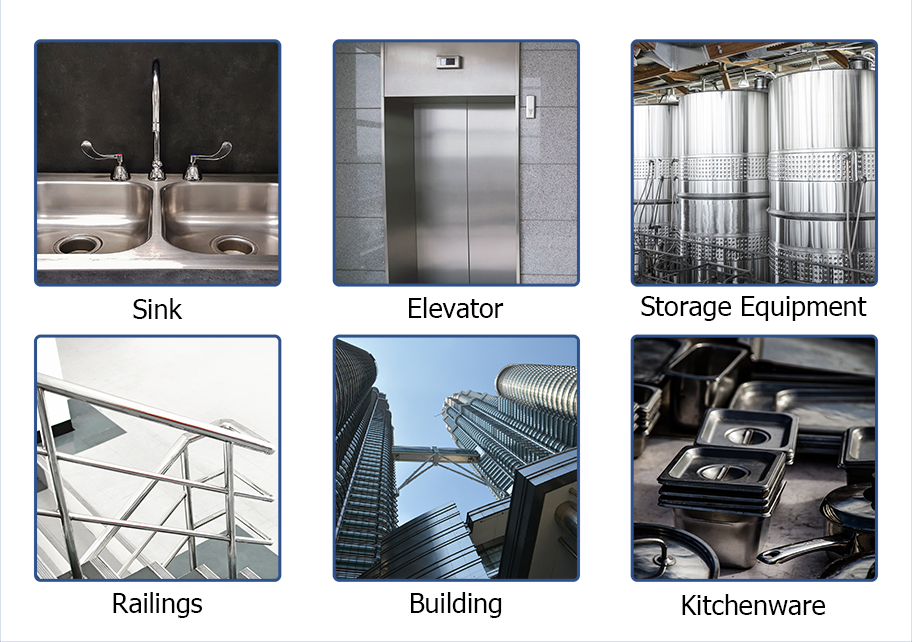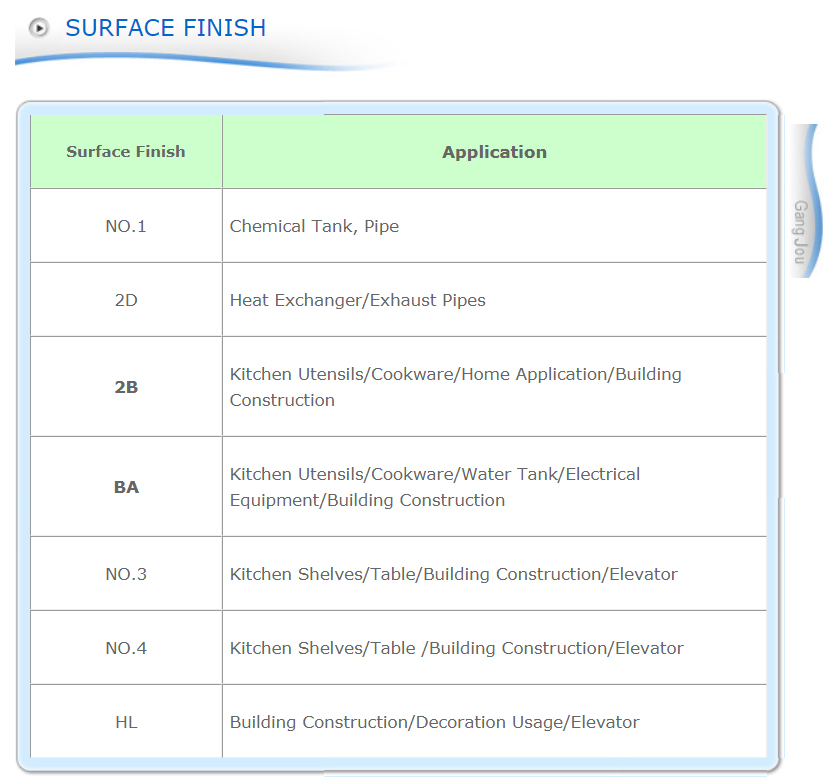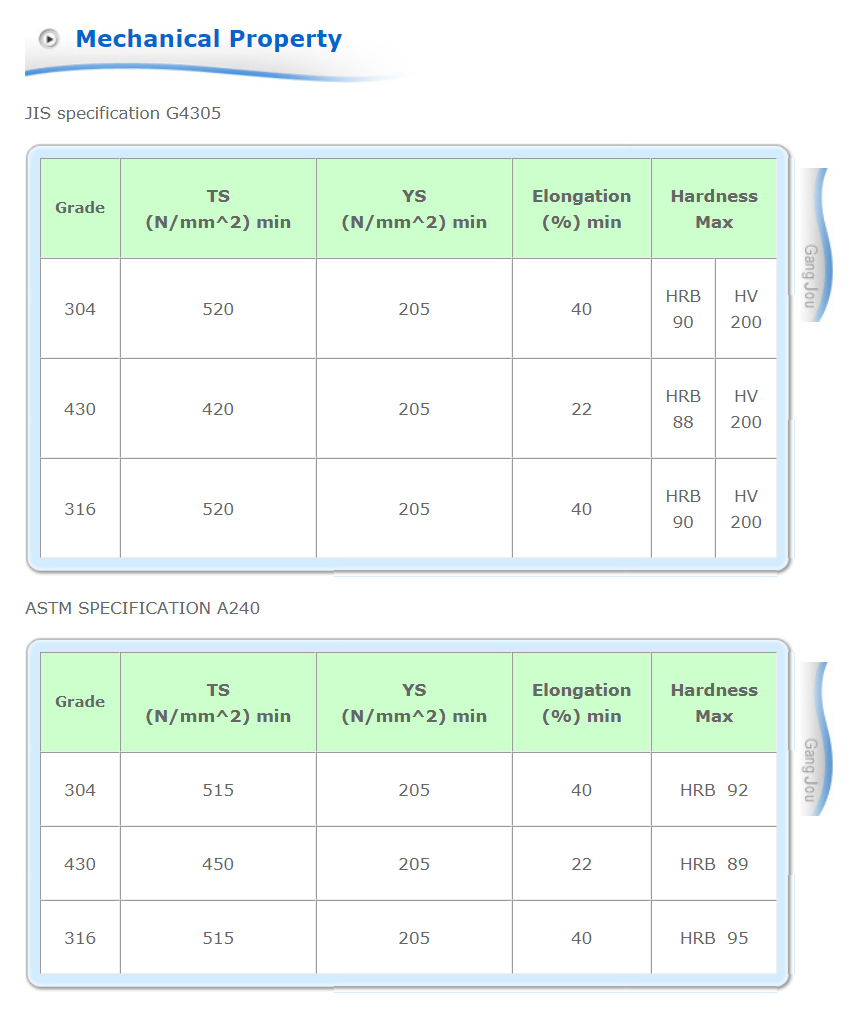 Standard accordance : ASTM A240/A480, JIS, EN, CNS
Material : 304, 304L, 430, 316, 316L
Surface finish : 2D, 2B, BA, No.4, HL, mirror upon per request
Thickness : cold rolled 0.3mm~2.0mm
Width : 7mm~1250mm
Film Coating is also available in Black&white PVC or Blue PE
Material can be available in sheets, square blanks, strip coil or coils upon request.